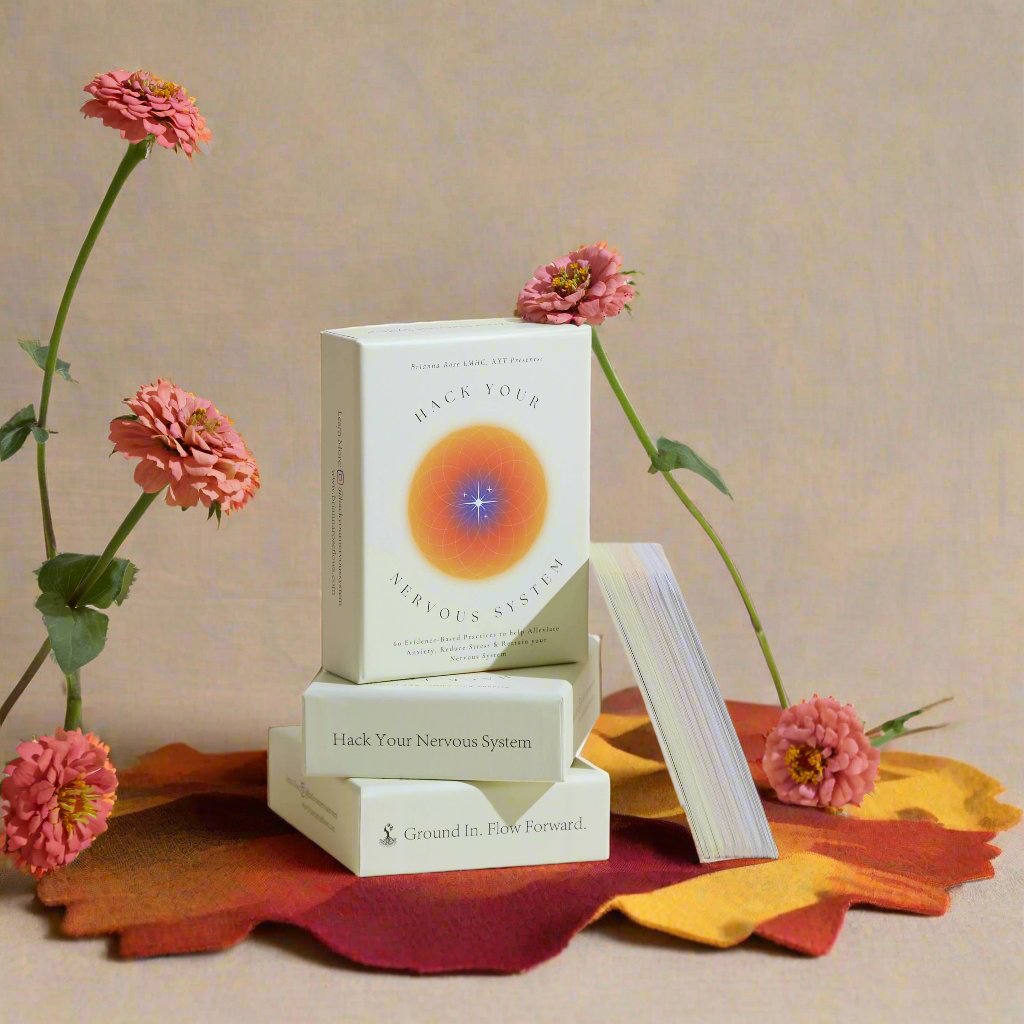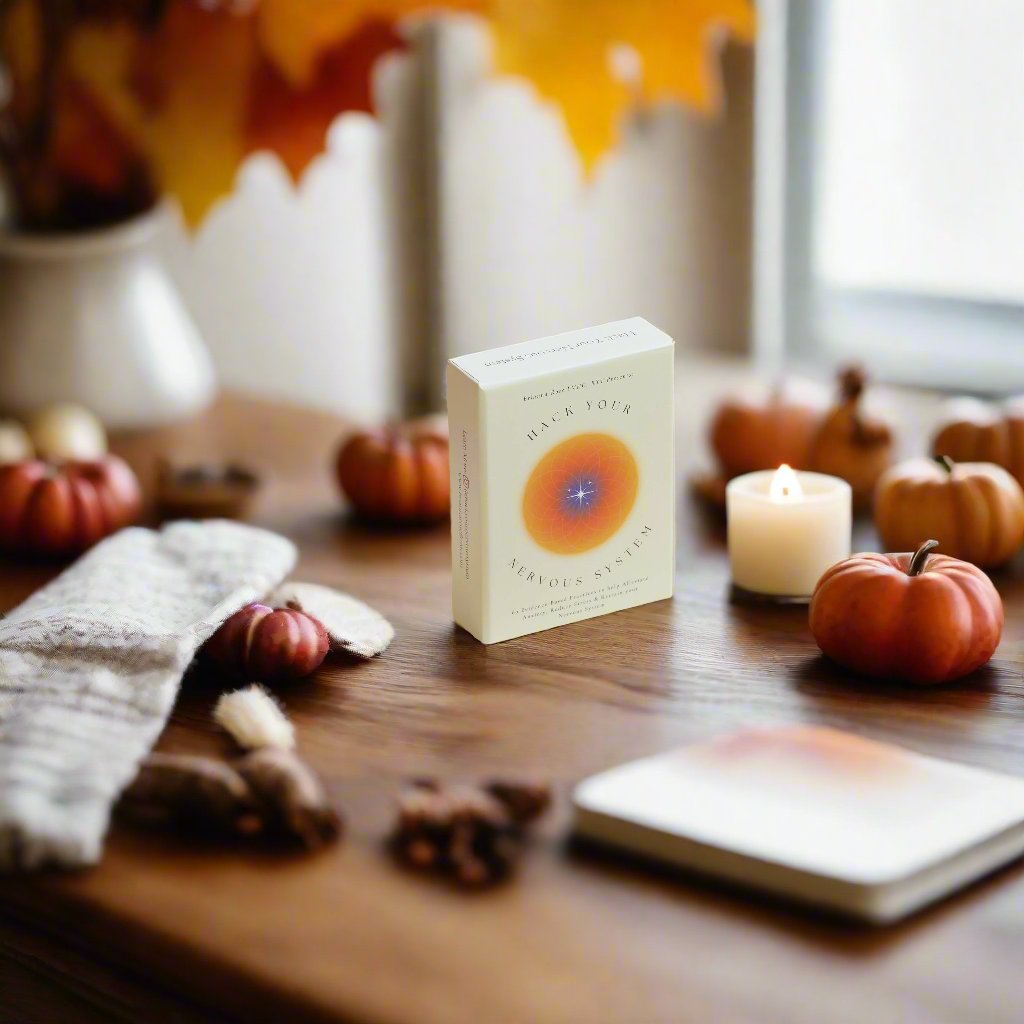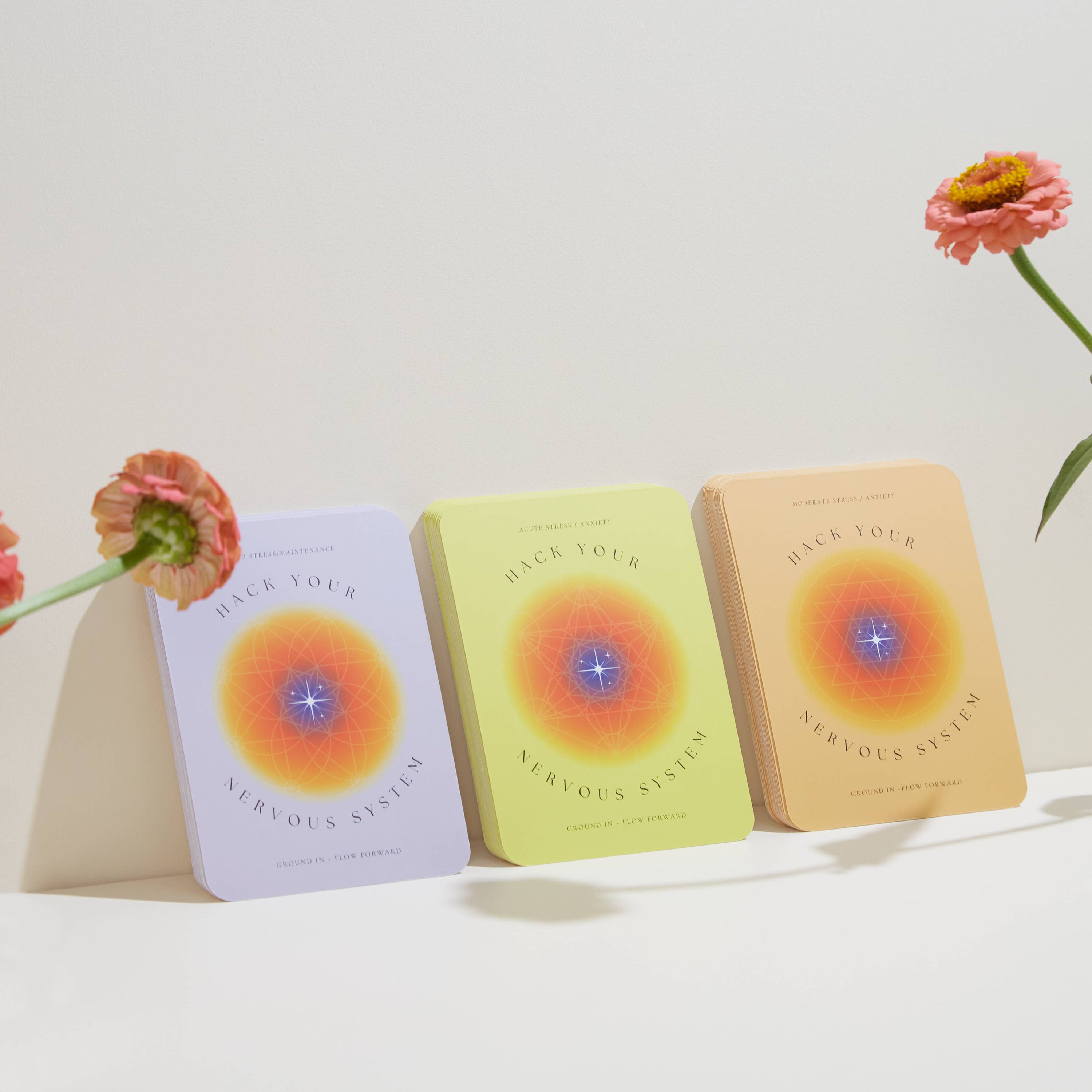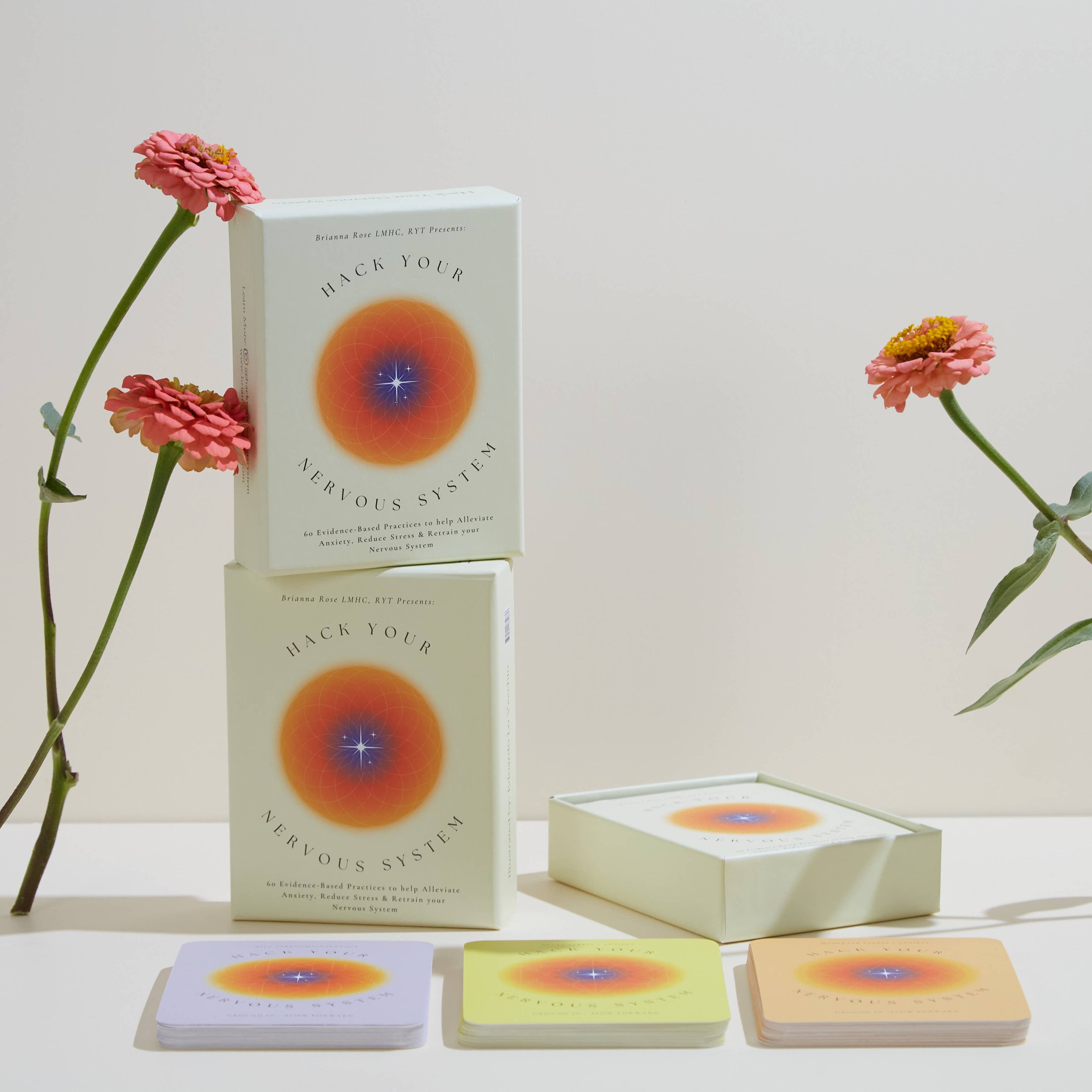 Hack Your Nervous System Card Deck
FREE SHIPPING AVAILABLE AT CHECKOUT
Description
Hack Your Nervous System is your "cheat code" to reclaiming a sense of calm, safety, and regulation in your life. HYNS was created by a licensed mental health counselor and is infused with 60 Evidence-Based Mind-Body practices that have been sourced and adapted from the ancient lineages of Yoga, Qi Gong, Buddhism, and Eastern Medicine, as well as the present-day science of Somatic Therapy. HYNS decks have been designed with utmost care and organized through the lens of Polyvagal Theory, a groundbreaking concept that helps regulate and bring flexibility to your Nervous System. They provide you with accessible and effective techniques to soothe and regulate, allowing you to reclaim control over your well-being. Crafted from high-quality, matte-finished card stock. Sturdy construction ensures long-lasting durability and safety of product integrity in transit. Vibrant colors and high-definition printing.
Hack Your Nervous System Card Deck
The Scent Hippie Difference
Continuously Developing & Researching
Scent Hippie is continuously developing and researching blends of oils and innovatibe products that deliver exceptional results abd maximize wellness benefits.
Earth Focused
Scent Hippie strives to promote holistic wellness to all. We advocate for a naturalistic lifestyle and enjoy sharing our core values and beliefs with our customers.
High Quality Ingredients
All of our products are handcrafted with the utmost attention to detail and produced from high quality, top of the line ingredients providing ouyr customers the quality they deserve.
Our Story
From College Student to CEO
Scent Hippie, LLC was founded by a college studengt looking to make an impact on her enviroment. Bree started by creating holistic products for fherself, friends, and family because she felt a lack of brands on the market were truly focused on holistic health.
Humble Beginnings
After years of researching from books and hands on trial-and-error, Scent Hippie was release to the public March 26th, 2022. Bree found her products were in popular demand and decided to expand her brand to more than just candles.
Scent Hippie For Years to Come
Scent Hippie is now in full motion offering high quality products to all! We are Continuously developing and researching innovative products to maximine holistic health and wellness.